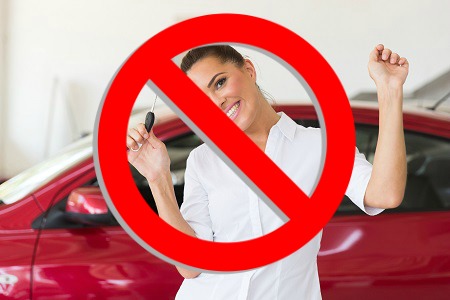 Well, yes, as long as you don't do anything to mess it up. So FREEZE!
Nothing must change! In case you didn't read that correctly, NOTHING MUST CHANGE!
Lenders will recheck your credit prior to your closing date and will also verify a few details such as your place of employment to make sure nothing has changed.

If the latest credit report reveals inconsistencies versus the original credit report, your application will be subject to a complete re-underwrite, delays, and a possibly being turned down.
10 Thing Not To Do Before The Closing
1. DO NOT have your credit report pulled by other creditors.
2. DO NOT change jobs, become self-employed or quit your job.
3. DO NOT buy a car, truck or van (or you may be living in it)! Do not buy furniture, electronics, appliances, etc….
4. DO NOT use credit cards excessively, let your accounts fall behind or cancel any credit cards. Do not take out any payday loans.
5. DO NOT spend money you have set aside for closing.
6. DO NOT pay off debts or liabilities from your loan application without first checking with your loan officer.
7. DO NOT make large deposits without first checking with your loan officer. Any deposit outside of payroll that is $500 or higher will need to be documented. CASH deposits are NOT allowed! Payday loans are NOT allowed.
8. DO NOT sell a property for cash without getting a bill of sale, a copy of the cashier's check and title transfer if applicable.
9. DO NOT change bank accounts.
10. DO NOT co-sign any type of loan for anyone.
There are things that are out of our control of losing a job. For the things that you can control, be patient. You can buy that new, shiny car or new furniture after you've closed on your home. Follow these steps and it's a sure-fire way to get you to the closing table on time. Maintain the same credit profile that led to your loan approval until you are at the closing table signing your paperwork.